Welcome to Day 23 of the 31 Days At The Table Challenge! I've got another soup for you for this post. It was pretty good but it's best attributes were that it was super fast, super easy, and didn't take much clean up. I think this meal was on the table in about 20 minutes. It really only made about three dinner sized servings, but would be great as an accompaniment to a meal.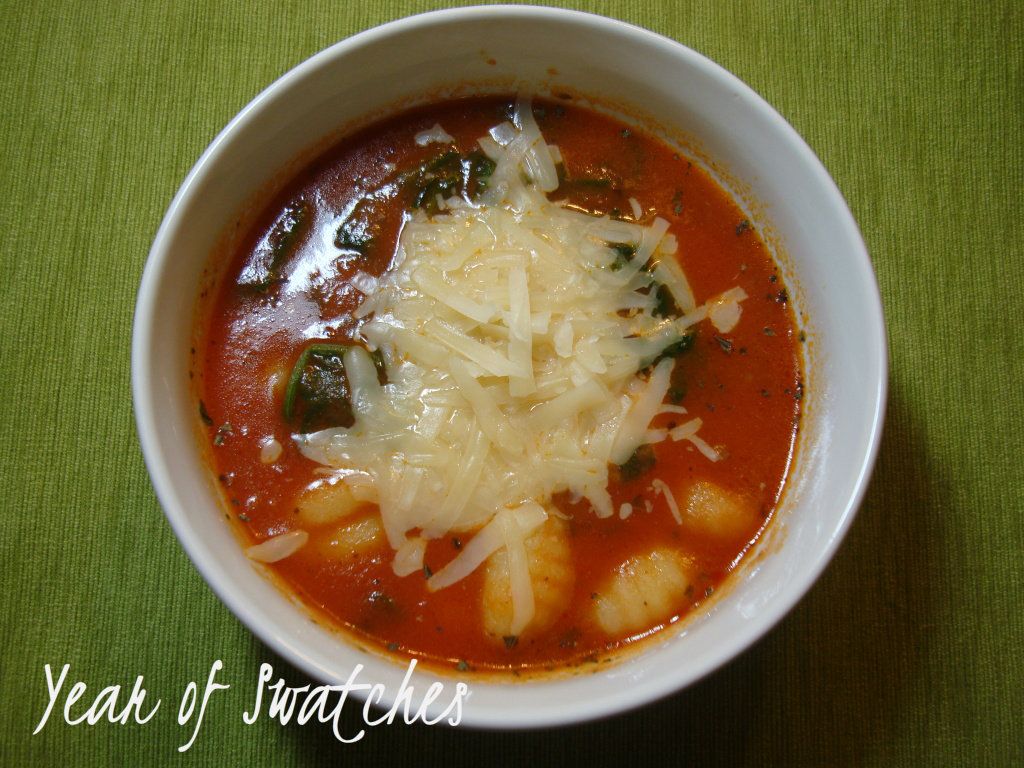 Gnocchi Soup
Ingredients...
1 pound prepared gnocchi
6 oz baby spinach
1 can diced tomatoes, with Italian seasoning
1/2 cup shredded mozzarella or Parmesan cheese
1/4 cup chopped basil
1 T olive oil
1/4 t crushed red pepper flake
1/2 t salt
Directions...
Bring a large pot of water to a boil and season with salt. Add gnocchi to pot and cook according to package directions. When gnocchi is done, remove them from the pot using a slotted spoon. Once the gnocchi is removed, add the spinach to the water and boil for a minute. Drain well.
Meanwhile, place tomatoes in a blender and process until smooth.
Heat oil in a sauce pan. Add red pepper flake and cook for a minute (you are infusing the oil with the red pepper making it nice and spicy). Add the tomatoes and salt and cook until slightly thickened. When the gnocchi and spinach are done, add them and the basil to the sauce and stir. Spoon into bowls and top with shredded cheese.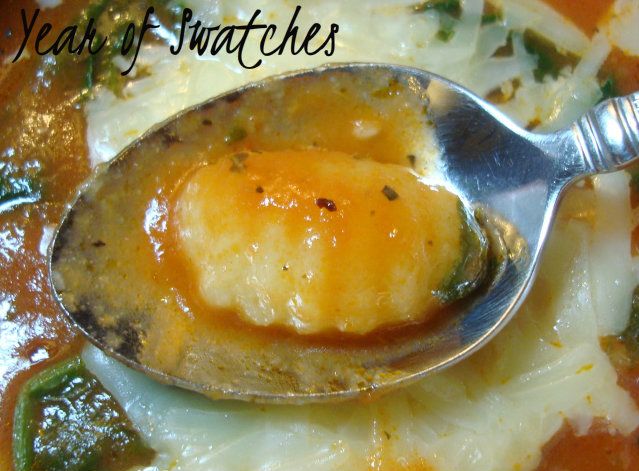 Enjoy
~Lindsey
One Year Ago...
Ginger Pears
(PS- I LOVE this dessert!)