Hello and welcome to Day 10 of the 31 Days At The Table. Wednesday is soup day, and I have a crazy good soup for you! The rice made it super hearty and the flavor was outstanding. Use your favorite sausage for this dish for the ultimate fall stew.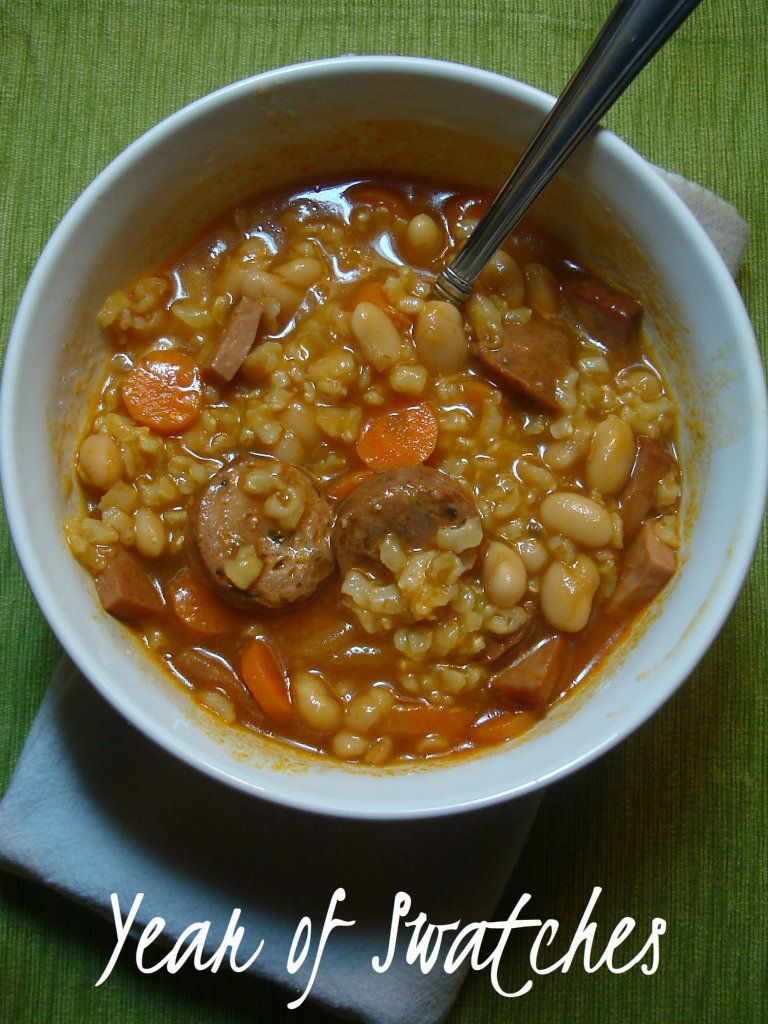 Sausage and Bean Stew
Ingredients...
1 can cannellini beans, drained and rinsed
4 cups water
1/2 to 1 lb sausage, sliced
2 cups cubed cooked lean ham
1/2 cup uncooked brown rice
1 1/2 cups sliced carrots
8 oz tomato sauce
3/4 cup dry red wine
1/2 cup chopped onions
1/2 t garlic powder
1 bay leaf
Directions...
Combine all ingredients in a slow cooker. Cover and cook on low for 8-10 hours or high for 4 hours.
Notes...
This. Soup. Is. Awesome.
The End
Enjoy
~Lindsey